About Hawk Heating & Air Conditioning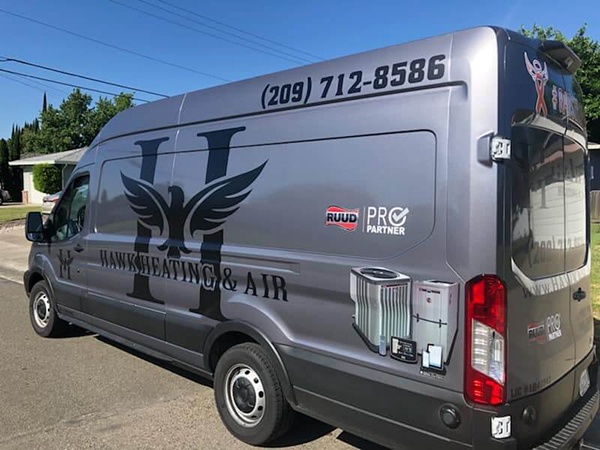 Hawk Heating & Air Conditioning is proud to be a highly trusted source of heating and cooling services in Galt, CA, and the surrounding communities. Our owner, Phillip, has 19 years of experience in the field performing diagnostics, repairs and replacing systems. We are comfortable addressing all of your HVAC needs with proficient, timely, and fairly priced service. With Hawk Heating & Air Conditioning, you can be confident you are receiving honest work at an honest price. We strive for exceptional customer service and feel like our customers are more of an extended family than clients. We offer very competitive financing to fit all types of budget needs. We have provided service for hundreds of customers in the Sacramento and San Joaquin county areas and our reviews reflect their confidence in our service. We hope you'll consider joining our family for all of your home heating and cooling needs!
About us:

Family owned and operated
Involved in the community
Satisfaction 100% guaranteed
Discounts for law, fire, and military personnel

Discounts for senior citizens
Decades of experience
Honest work at honest prices
What Sets Us Apart
Not only do we provide honest work at an honest price, we also offer discounts on repairs for our customers serving in law enforcement, fire and military personnel, as well as senior citizens! As an active part of the communities we serve, we sponsor charities like the Ray Davis Memorial Foundation. It's all part of what sets our crew apart as more than just the best home services company in the area. With over two decades of experience installing, repairing, and maintaining heating and cooling systems, you can always count on us to get things right the first time.

We're family-owned and operated, and we guarantee 100% customer satisfaction for every service we provide. For dependable service from a dependable team, call us today!