Reputable Indoor Air Quality in Galt

At Hawk Heating & Air Conditioning, our goal is to deliver reliable indoor air quality solutions in and around Galt, CA. Our firm has been serving the Sacramento County region for many years. We are vastly experienced and knowledgeable. Our certified IAQ experts have earned a reputation for never cutting corners with our workmanship. Rest assured that we will work diligently, carefully and comprehensively. We keep abreast of all the latest technology and have suggestions for your home's unique needs. Turn to our dependable team at Hawk Heating & Air Conditioning for effective air quality solutions in the Galt area.
Furthermore, our company is also committed to offering excellent customer service. We vow to exude integrity, honesty and transparency in business. Each member of our staff will make sure that you feel respected and valued at all times!
Reasons to work with us:

Focus on customer satisfaction
Quality workmanship
Long-serving team

Trained and licensed professionals
Friendly customer service
Convenient appointment scheduling
Galt's Choice for Air Quality Solutions
You may notice that you or your family have started exhibiting strange symptoms such as coughing and wheezing all of a sudden. If these symptoms are unexplained, it is a good idea to consider inspecting your indoor air for contaminants. At Hawk Heating & Air Conditioning, we provide high-quality indoor air quality testing in the Galt area. Our team is renowned for paying attention to every detail. We will inspect every crucial fixture in your household and detect any type of contaminant.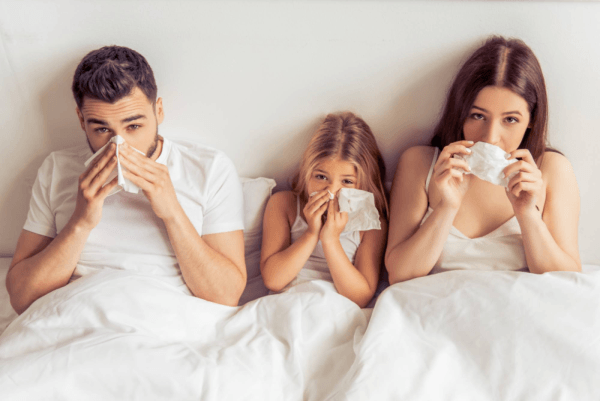 Whether it's carbon monoxide, radon, asbestos, smoke, or mold you can trust us to get the job done correctly. Our objective is to ensure that you're living in a clean, healthy and safe indoor environment. We'll help you identify the areas of your air supply that can use improvement, and suggest products and/or services to ensure your air is perfectly clean and safe to breathe!
Signs your home needs IAQ testing:

Dry indoor air
Unpleasant smells
Excess humidity
Mold accumulation
Unexplained respiratory issues
Galt's Indoor Air Quality Team
Look no further than our business at Hawk Heating & Air Conditioning whenever you need tried-and-tested indoor air quality solutions in the Galt area. When you work with us, you'll find out that there is no type of indoor air pollutant that we are unable to eliminate! We are prepared to provide long-lasting solutions that will meet all of your demands. Our firm knows that proper air quality testing can bring you peace of mind. This is why we offer a foolproof 100% customer satisfaction guarantee. We are ready to prove that your indoor comfort and well-being are our most important priorities! Here are some signs of poor indoor air quality you should keep an eye out for!
We also offer indoor air quality in Elk Grove, Lodi, Herald, and Sacramento.
Make us your Galt air quality team of choice. Please call us today!