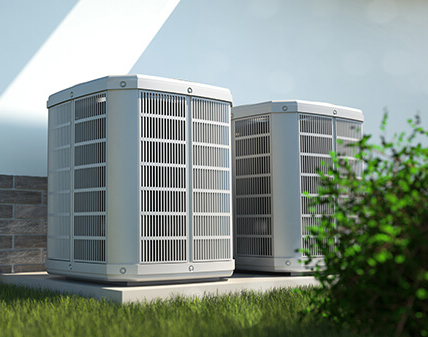 A heat pump system in Galt, CA is a highly efficient heating and cooling unit for your home. This year-round system solves two essential comfort needs in your house. It keeps your home warm during the winter and maintains cool temperatures in the hot seasons. Hiring a qualified and experienced professional to do the heat pump installation is also vital to ensure your system performs efficiently from the start.
Reliable Heat Pump Installation
When you have a heat pump in your Galt house, you no longer need to install a separate furnace and air conditioner. Moreover, these appliances are more flexible than the conventional heating and cooling options. Therefore, you'll save money on the monthly expenses used in heating and cooling.
Heat pumps are electronically powered and are usually installed outside your house. In the cooler seasons, this equipment pulls heat from your surrounding outdoor air and transfers it to the inside of your home. And in the warmer months, a heat pump pulls the heat within your indoor air to keep your home cool. Because heat pumps work by transferring heat instead of generating heat, they can efficiently provide comfortable temperatures within your home.
They are also a safer option to use for homeowners who want to reduce the use of combustion gases. Depending on your cooling and heating needs, climate, and budget, you can choose an air, ground, or water source heat pump.
Below are five benefits of installing a heat pump system in your Galt home:

Less maintenance
Low running costs
Minimal carbon emissions
Quiet operation
Long lifespan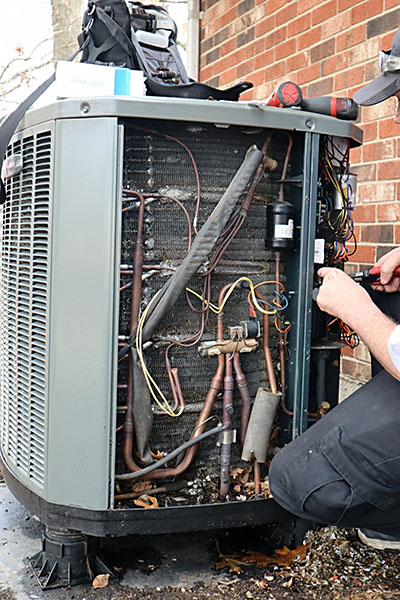 Heat Pump System Professionals in Galt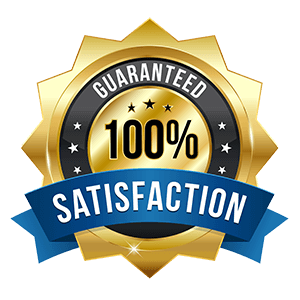 If you are considering installing a new heat pump system in your Galt home, look no further than Hawk Heating & Air Conditioning. We provide reliable and professional heat pump services that ensure our customers remain comfortable in all seasons. Our skilled technicians will ensure your system gets installed correctly and works efficiently. Owing to our 18 years of industrial experience, you can always trust us to deliver quality workmanship that guarantees 100% satisfaction.
Hawk Heating & Air Conditioning is a family-owned company and a Lennox Premier Dealer, but we can still work on other heat pump models. Even if you are unsure of your home's ideal heat pump size, we can analyze your indoor space to determine the heating and cooling demand in each room. We'll then recommend a system that fits your home's demand. Whenever you are ready to have a new heat pump professionally installed in your home, we offer flexible scheduling that suits your busy work schedule.

Contact us at Hawk Heating & Air Conditioning to schedule our services for a heat pump system in Galt today. We also offer heat pump services in Lodi, Elk Grove, Sacramento and Herald.