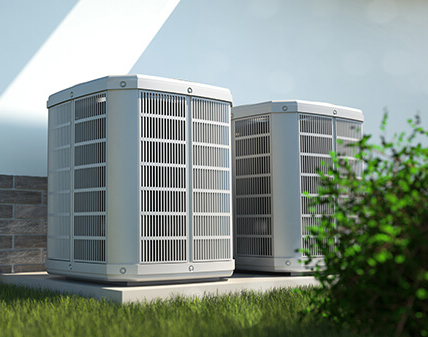 Heat pump installation in Sacramento, CA is our specialty here at Hawk Heating & Air Conditioning. Our service technicians have trained to master the latest in heat pump technology, making them experts in heat pump repair and installation. We've got the expertise to help you to design the right kind of heat pump system to meet your home's heating and cooling needs at a price you can afford.
Sacramento Heat Pump Installation Services
Unlike traditional HVAC systems, heat pumps control the temperature in your home by transferring heat using a refrigerant. In the winter months, a heat pump system extracts heat from the outdoor air and delivers it to the inside of your home. In the summer, it does the opposite, pulling heat out of the inside air and venting it outdoors. The result is a more efficient heating and cooling solution that's better for your wallet as well as the environment we all share.
Those aren't the only benefits of heat pump systems. They're also much easier to install inside existing homes and don't require opening up finished walls or otherwise damaging a home's interior. When you call Hawk Heating & Air Conditioning to install a heat pump, we'll walk you through the whole process.
Here are our heat pump installation steps:

Sizing the system
Installing indoor air handlers
Installing the outdoor unit
Running coolant lines
Wiring electrical connections
Testing the system
By the time our installers are finished, your home will have a fully functional, efficient heat pump system ready to provide you with years of trouble-free operation. And if your system ever does break down, we'll be there to provide you with heat pump repair options to fix the problem.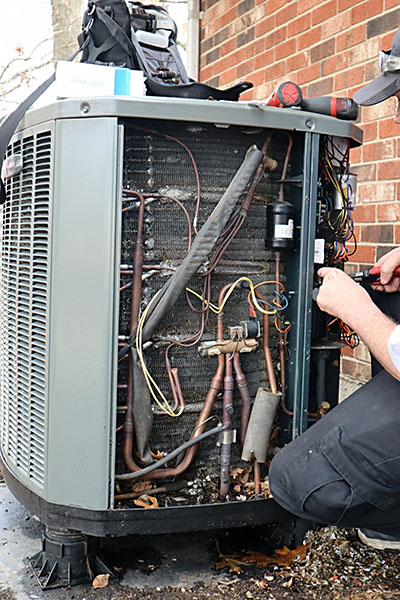 We're one of the few service providers in the Sacramento area with experience working on the latest heat pump technology. So you can count on us to help you protect your heat pump investment for years to come.
The Heat Pump Repair Experts
At Hawk Heating & Air Conditioning, we strive to provide our customers with fair, honest services at competitive prices. We're a family-owned business with deep roots in the community, and it shows in everything we do. With over 20 years of experience in the HVAC industry, you won't find a better provider of heat pump repair and installation services anywhere in Sacramento.
Those aren't the only reasons you should choose us to handle your heat pump installation needs. You should also do so because we provide flexible financing options to help you meet your home's heating and cooling needs while staying within your family budget. We offer discounts for seniors, first responders, and military personnel as well. This is our way of giving back to those who serve our community.

If you need a professional with the experience to do the job right, look no further than Hawk Heating & Air Conditioning. Give us a call today, and we'll show you the best heat pump installation in Sacramento! We also offer heat pump services in Galt, Lodi, Elk Grove, and Herald.