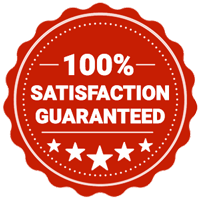 Hawk Heating & Air Conditioning is an experienced heating contractor serving customers in Sacramento, CA, and the surrounding areas. Although heating isn't something most California homeowners pay much attention to, finding a reliable furnace company is still something everyone should do. Sacramento experiences an average of 13 days of below-freezing temperatures every year. Our heating services can be key in ensuring you stay warm on those cold winter nights. Hawk Heating & Air Conditioning is family-owned and operated, and we offer a 100% satisfaction guarantee. We also offer special discounts to senior citizens and all military, fire and law enforcement personnel.
Experienced Heating Repair in Sacramento
If your furnace is broken down or not functioning properly, Hawk Heating & Air Conditioning can diagnose and repair your heating problems. We offer 24/7 emergency repair services and flexible scheduling to ensure that you won't be stuck without adequate heating for long. If your furnace is making excessive noise, heating inefficiently or not heating some rooms of your house adequately, our experienced heating repair technicians are always on hand to solve your problems. By troubleshooting your heating system, we can quickly pinpoint the source of the problem and repair the issue in the most efficient, cost-effective way possible.
High-Quality Heating Installation
Installing a new furnace can give a huge boost to your home's energy efficiency. Hawk Heating & Air Conditioning is a Lennox Premier Dealer, and we offer a range of solutions to fit any size of home. Before installing any new heating equipment, our team first takes the time to thoroughly analyze the size of your home, its layout and your specific heating needs. In this way, we can recommend options that are guaranteed to provide adequate heating without you overpaying for a larger furnace than you need. Our upfront pricing and free estimates are just some of the other reasons you should definitely consider Hawk Heating & Air Conditioning. We also offer financing options for qualified customers.
Reliable Furnace Company for Maintenance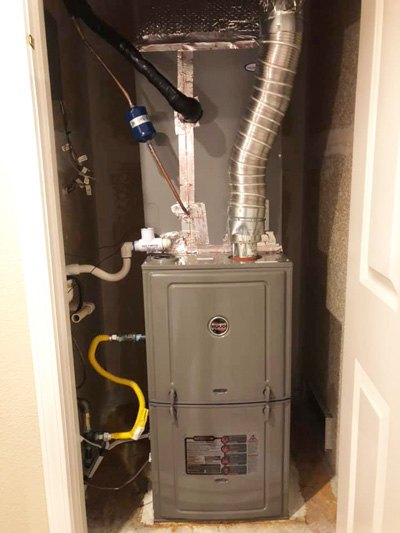 Keeping your furnace well maintained and properly serviced can be the key to ensuring it lasts for years to come. In this sense, our comprehensive maintenance plans can be a huge help in safeguarding your heating system against future problems. We specialize in working on Lennox and Rudd furnaces, and we can also offer heating maintenance on most other major brands and models. A new heating system should last for around 20 years, but getting this type of life out of your furnace requires proper maintenance. In addition to preserving the lifespan of your heating system, regular maintenance can also help in various other ways.
Improving the efficiency of your furnace and heating system
Reducing energy waste and lowering your heating costs
Diagnosing minor issues before they become a bigger problem
Improving indoor air quality
Don't trust your HVAC system to just any heating contractor or else you could find yourself left out in the cold. Give Hawk Heating & Air Conditioning a call to see how we can help ensure your house stays warm this winter.
Is your air conditioning not working properly? We also offer a full range of cooling services and heat pump services. Are you in need of an experienced furnace company to diagnose your system and take care of your heating repair needs? Hawk Heating & Air Conditioning has got you covered. Upgrading your old furnace to a newer model is one of the easiest ways to boost your home's energy efficiency. Save money and stay comfortable throughout the winter with heating installation from Hawk Heating & Air Conditioning. Looking for more information about our heating maintenance plans or maintenance membership program? Our team is always standing by to answer any of your questions.