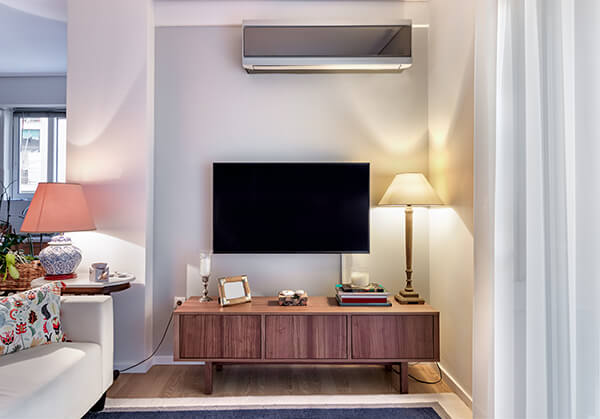 At Hawk Heating & Air Conditioning, we excel at reliable mini split AC services in Galt, CA. A mini split air conditioner doesn't need any ductwork to keep your home comfortable. They also offer exceptional zoning control and are easy to install in hard-to-reach places like your attic or basement. Consider upgrading your family's indoor comfort experience this spring by installing a top-of-the-line ductless air conditioner in Galt.
Mini Split AC in Galt
Mini split AC systems function similarly to traditional air conditioners when in cooling mode. The internal evaporator absorbs the trapped heat inside your home and transports it via the refrigerant lines to the external condenser. In a central air system, your cooling comes from the air handler that blows the air through your ductwork.
Mini-splits utilize separate handlers to cool different rooms, maximizing your temperature control by area. You can even connect several handlers to the same mini-split and manage them via your thermostat.
These systems are often wall-mounted not far from the ceiling, so they can distribute the cool air down into your living space. Depending on your home, you may have the option to install them on the floor or use a free-standing model. You could even get a small ceiling cassette, which offers a more neutral look.
Some of the amazing benefits of a new ductless air conditioner include:

Improved energy efficiency
More flexible temperature control

Boosted indoor air quality
Additional dehumidification capabilities
One of the best features of mini-split systems is their ability to provide your home with both heating and cooling. They save you from having to invest in two separate indoor comfort systems. A mini-split also has a reheat dehumidification mode, which allows it to maintain your desired temperature while lowering the overall humidity.
Don't forget to consider the natural perks of these systems' improved energy efficiency. You won't have to worry about wasting 20% to 30% of your energy usage due to leaky or ill-fitting ductwork. When you no longer want to cool a certain area or room, you can shut off that specific handler to lower costs and minimize system strain.
Premium Mini Split Air Conditioner
Make Hawk Heating & Air Conditioning your preferred provider of heating and cooling services in Galt. We're a trusted Lennox and Rudd product dealer and even offer flexible installation financing solutions on approved credit. All of our services come with a 100% customer service guarantee.
Don't forget to ask us about our law enforcement, senior citizen, and military personnel discounts.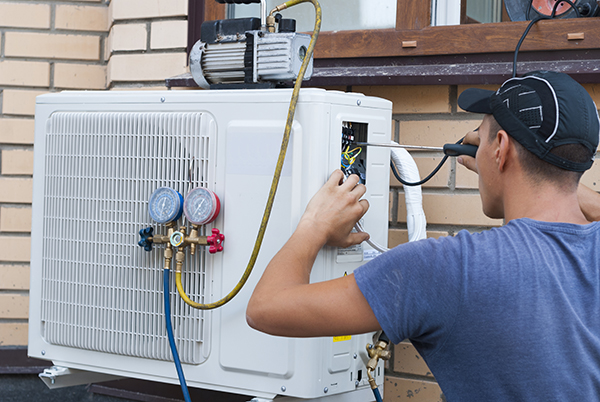 Not looking for mini splits? We also offer AC repair, AC maintenance, and and AC installation!

Contact the experienced technicians at Hawk Heating & Air Conditioning today to learn about our mini split AC services in Galt.