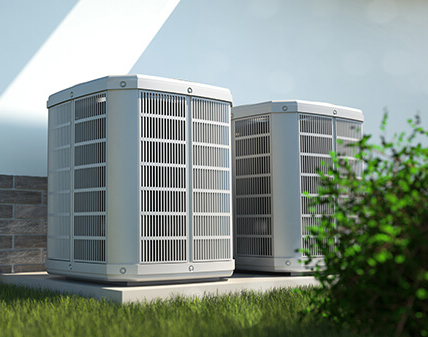 At Hawk Heating & Air Conditioning, we can provide you with an affordable heat pump system in Lodi, CA and the surrounding areas. A heat pump system helps regulate the temperature inside your home or business. During cold months, it is instrumental in transferring cool air from your building's interior and keeping your warm. A heat pump installation can also assist in cooling your home, especially in the summer when the temperatures are unbearable. It uses electricity for its operation, and we have a variety of high-quality equipment that you can choose from.
Lodi's Heat Pump System Resource
A heat pump system can last much longer than typical HVAC equipment. It tends to have a life span of about 15 years, but if one is maintained well, it could last as long as 25 years. Scheduling regular maintenance service for your heat pump is necessary, especially if you want your system to serve you for a long time without breaking down. This is because it helps ensure your heat pump performs at maximum functionality. Extended use of a heat pump without maintenance results in refrigerant leaks characterized by cracks in the coils and malfunctions in the heat pump's defrosting cycle.
You may also experience electrical connection difficulties, especially when starting the heat pump. Scheduling an appointment with us increases the chances of early detection of such problems. Once we detect your heat pump has an issue, we will resolve it right away.
Here are some of the benefits of an efficient and fully functional heat pump system:

Provides a comfortable environment by maintaining a desirable room temperature
Saves on electricity bills by reducing energy consumption
Reduces carbon emissions and leaves a smaller carbon footprint
Operates more quietly than conventional equipment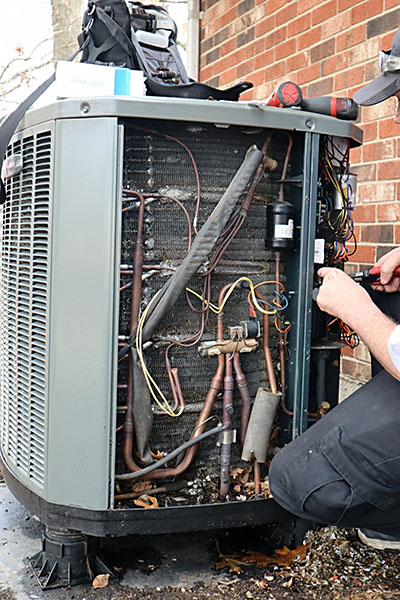 Professional Heat Pump Installation
Hawk Heating & Air Conditioning is a family-owned company that has been providing meticulous and thorough heat pump installation services to the residents of the Lodi area since 2018. Our services are affordable, so you don't have to worry about high costs. We also have discounts for senior citizens and those who work in law enforcement. We are dedicated to satisfying all your needs and providing outstanding heat pump services. We also have thousands of positive reviews that confirm our efficiency in satisfying our clients.

Otherwise, call us at Hawk Heating & Air Conditioning today to arrange heat pump installation in Lodi to ensure your comfort season after season. We also offer heat pump services in Galt, Elk Grove, Sacramento and Herald.