Best Indoor Air Quality in Lodi

At Hawk Heating & Air Conditioning, we offer effective indoor air quality solutions in and around Lodi, CA. We've built our name by providing reliable expertise throughout San Joaquin County. Our firm boasts a qualified and experienced group of IAQ professionals who are trained, licensed and proficient. You can trust our skilled crew to resolve any air quality issues in your home! It's no surprise that numerous customers trust Hawk Heating & Air Conditioning to help them maintain their indoor air quality in Lodi. We use cutting-edge IAQ techniques, and we have convenient appointment scheduling.
Reasons to work with us:

Family-owned and -operated business
Qualified IAQ experts
Decades of experience
Honest work at honest prices
100% customer satisfaction guarantee
Discounts for law, fire and military personnel
Discounts for senior citizens
Community involvement
Achieving Great Indoor Air Quality in Lodi
Harmful substances such as volatile organic compounds can be released from household items, and mold can grow in humid environments. It's important to identify the source of these harmful substances in order to alleviate the problem. At Hawk Heating & Air Conditioning, we provide top-grade indoor air quality services in the Lodi region.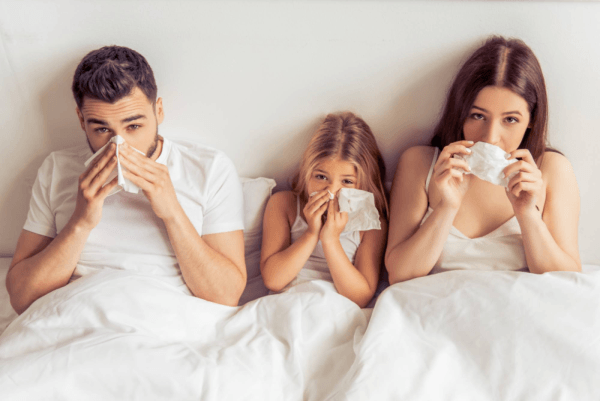 Our IAQ experts will offer a comprehensive air quality assessment to identify potential pollutants. There is no air quality problem that we cannot resolve! Whether it's carbon monoxide, radon, asbestos or mold, we'll do what it takes to safeguard your well-being. Don't hesitate to turn to us if you notice any troubling symptoms that your air quality is deteriorating.
Signs you need air quality testing:
Significant dust buildup
Inconsistent air distribution
Excess humidity
Mold and mildew accumulation
Unpleasant odors
Once we've identified all the issues, we can suggest effective equipment to correct the situation. Your health and well-being will be enhanced by breathing genuinely fresh air in your home. Moreover, you will be pleased to learn that our IAQ experts are friendly and professional. We strive to keep a tidy working site at all times. You'll never have to concern yourself about cleaning up after us!
Lodi's Indoor Air Quality Solutions
Whenever you need air quality solutions in the Lodi region, turn to our proven business at Hawk Heating & Air Conditioning. Improving your household air quality is our priority. We'll make great efforts to ensure that the job is done correctly and accurately. Customer satisfaction matters to us, and you can rely on our crew to meet your demands on every single visit. Let us show you that we can eliminate all the contaminants from your indoor air!
Our firm can't wait to bring you long-lasting solutions that will make your indoor air safe and clean. Don't need air quality services? We can also help with heating and air conditioning needs in Lodi. Please call us today!
We also offer indoor air quality in Galt, Herald, Elk Grove, and Sacramento.