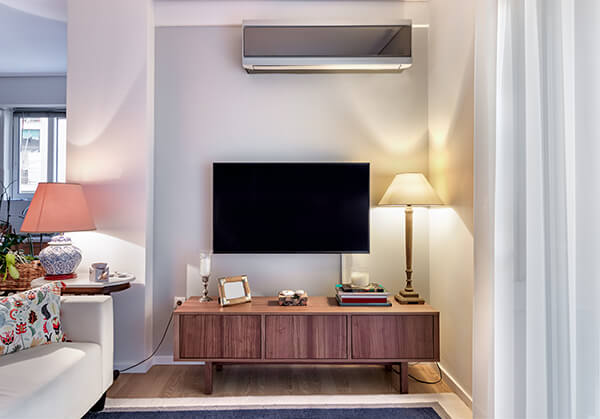 Have you considered getting a mini split AC in Sacramento, CA? Many people in our area have chosen to get this type of ductless air conditioner. It can do a great job of keeping an area of your home cool. A mini split air conditioner system involves at least two major components.
It comes with an indoor unit, which absorbs heat via the refrigerant in the system; and it includes an outdoor unit, which transfers the heat outdoors. Unlike a whole-home AC, a mini split unit just cools one space and doesn't require the use of any ducts. You have the option of purchasing more than one interior unit if you'd like to cool multiple areas of the home.
Mini Split AC in Sacramento
Mini splits have become popular amongst people in Sacramento who can't rely on central air conditioning. Older homes and other places may not have come with ductwork, and retrofitting a home with ductwork can often require a large investment. In addition, due to their design, some homes might not work well with ducts.
Fortunately, a mini split can provide relief from the intense heat in the summer. Some people choose to have their mini splits installed in their bedrooms so they can sleep more easily during warm spells. Homeowners can mount mini splits on walls or hang them from ceilings in other areas of the home, too.
Narrowing down the options of mini splits will require you to consider several factors:

Size of the unit
Efficiency rating

Potential warranties
Noise level
Of course, you won't have to make your decision alone; you can ask for help from Hawk Heating & Air Conditioning. You'll need to get a unit appropriate for the amount of square footage you'd like to cool. A larger area will require a mini split with more cooling capacity, and vice versa.
Manufacturers label their ductless air conditioners with efficiency ratings and expected noise levels, so you won't face any surprises in these areas. Just note that more efficient systems may come with slightly higher price tags. Fortunately, mini splits, in general, do fairly well when it comes to energy efficiency.
Mini Split Air Conditioner
If you'd like assistance with a mini-split, Hawk Heating & Air Conditioning can come to your place in Sacramento and take care of everything for you. Our owner has nearly two decades of experience in the industry. As the industry has changed with the development of new products, we've learned to adapt, too.
We pride ourselves on offering a high level of service, and we offer financing on approved credit.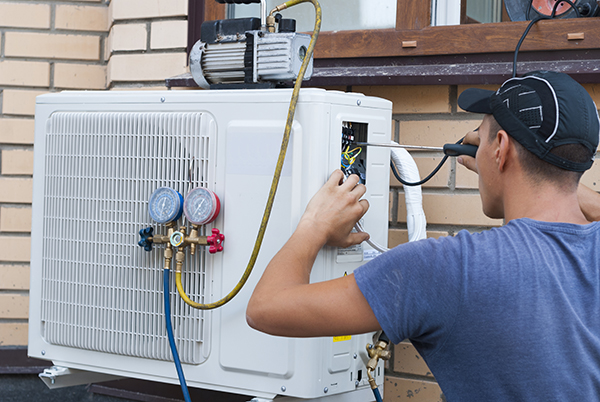 Call Hawk Heating & Air Conditioning to discuss how we can help you with your mini split AC in Sacramento.