December 20, 2021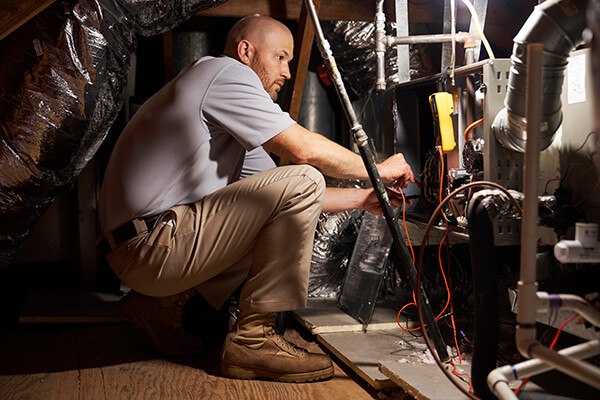 Many households tend to rely on their furnaces quite a bit during winter, and as a result, problems and breakdowns become significantly more common. In some cases, your furnace may start making unusual noises that you've never noticed before. There are several types of sounds that you may notice, and they tend to be symptoms of different issues.
1. Banging or Booming
If you have a gas-powered furnace, you may have noticed loud banging or booming sounds from the appliance. Usually, this is a result of there being a buildup of gas within the furnace, often caused by a delay in the ignition process. This may be a sign of a contaminated or clogged gas burner, which will need to be cleaned by a heating professional. Don't let this issue linger as it can lead to a cracked heat exchanger, which is a much more serious and costly problem.
2. Screeching or Squealing
You might hear a high-pitched squealing or screeching noise coming from your heating system. This is most commonly being caused by either a damaged belt or the furnace's bearings being in need of lubrication. In some cases, it may also be a malfunction with your blower motor. These issues are relatively minor, but since it's hard to diagnose on your own you should get the appliance inspected.
3. Rattling
Rattling is another common furnace noise, and it probably means that something is loose within your heating system. It may just be a loose panel or screw, but if left unchecked for too long, whatever's loose may damage something else within the furnace and result in a pricey repair job. Get this professionally handled before it becomes a bigger issue.
We at Hawk Heating & Air Conditioning are a reliable source of heating, cooling, and indoor air quality services in Galt and the greater Sacramento County area. Our number one goal is to keep you comfortable year-round. We offer flexible financing options on approved credit, and also offer discounts to law enforcement, fire and military personnel, and senior citizens. We're always available to handle your comfort needs. Call us up at Hawk Heating & Air Conditioning today and schedule an appointment.