February 15, 2022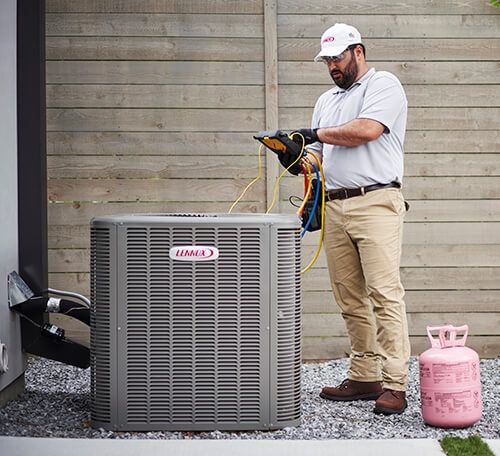 Although most homeowners put plenty of thought into what size and style of air conditioner they want to purchase, too few consider what time of year to make the move. Choosing the right season can make a big difference when it comes to how much you pay and how comfortable your summer is. If possible, plan your new air conditioner purchase a year ahead of time so that you can be deliberate about when you purchase and install it.
Getting the Best Deal
By far the best deals on air conditioners tend to be available during winter and late fall. After summer has come and gone, many cooling system suppliers will have far more units than they need, and they'll want to unload them. As a result, the cold months are popular times for discounted air conditioners. If you try to buy a unit during spring or summer, not only will prices be at their highest, but availability may be limited as well. You may not even be able to find your preferred model or brand.
Having the Best Summer
Although purchasing an air conditioner in the spring isn't the best idea, it's still the ideal time to have one installed. When an air conditioner is freshly installed, it will be operating at peak efficiency and performance. That means your summer will be nice and comfortable, and your cooling bills will be reasonable. Plus, you won't have to be stuck with your old, declining unit when the weather gets hot. Fortunately, there's no reason you have to get your cooling system installed right after you buy it. To save the most money and to get the best possible results during summer, purchase your new appliance during the winter, but wait until spring to get it set up.
At Hawk Heating & Air Conditioning, we proudly offer top-notch heating, air conditioning, and indoor air quality services to residents of the Galt, CA area. Your comfort is our top priority, and we offer flexible financing options on approved credit to help you afford what you need. Plus, we offer discounts to law enforcement, fire and military personnel, and senior citizens. We strive to do every job the right way, and all of our work comes with a 100% satisfaction guarantee. Call us at Hawk Heating & Air Conditioning to learn more or to make an appointment!