October 18, 2023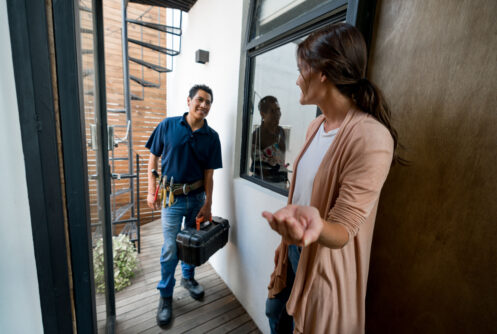 If you forget to regularly schedule service for your HVAC unit, it's time to trust the professionals with this important task. At Hawk Heating & Air Conditioning we offer a maintenance membership that includes twice-a-year service for your HVAC unit. This seasonal tune-up delivers a range of benefits that ensures that your unit is properly heating or cooling your home all season long. Discover the advantages of signing up for our annual HVAC maintenance membership.
Prevention Against Bigger Problems
When we check your unit twice a year, our skilled technicians will be able to identify minor problems that, left unchecked, could develop into larger issues. We'll be able to clean parts and make any minor repairs that can save money in the long run. Plus, you can avoid that frustrating emergency repair appointment to fix a broken unit.
Annual Service for Your HVAC Unit
During our twice-yearly maintenance, your technician will carefully inspect your unit. Our maintenance includes cleaning the coils and drains, inspecting connections and filters, and ensuring the motor and thermostat are working properly. You'll enjoy peace of mind knowing that your unit is working properly.
Improved Energy Efficiency
Routine maintenance and cleaning allow your HVAC unit to run more efficiently. When your unit doesn't have to work as hard or run as often, you'll notice significant energy savings. So, investing in an annual maintenance plan can result in a reduction in energy bills, potentially leaving more money in your bank account every month.
Sign Up for Your Maintenance Membership Today
When you sign up for our Hawk Heating & Air Conditioning maintenance plan in Galt, CA, you'll enjoy other benefits, too. Our maintenance plan members receive guaranteed appointments within 24 hours and 15% off of all repairs. Your HVAC unit is a major investment, so keep it in top condition year-round. Contact us to sign up for our maintenance membership today.