August 15, 2022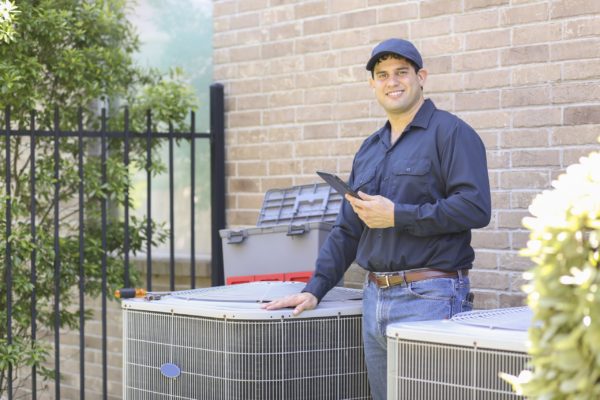 If you are experiencing signs of your older air conditioning system not doing its job properly, you may be tempted to try to replace the air conditioning capacitor. Here at Hawk Heating & Air Conditioning in Galt, we want to help our community be safe and cool each summer.
What Is an Air Conditioning Capacitor?
A capacitor is a metal cylinder that stores energy to give your air conditioning unit a big jolt of electricity before it turns on. This electricity begins the process of running the motors and compressor and then keeps the energy flow at a lower level as the unit is cycling.
Signs of Trouble
There are some signs that a capacitor failure may be the cause of poor air conditioning performance.
Slow start to cycle
Lack of cold air
Random shut off
Smoke or burning smell
Humming noise
Higher energy bills
Some of these symptoms can be caused by other factors as well, so it's important to reach out to our HVAC professionals for diagnosis. They'll be able to identify the cause of the issue and offer options for getting it fixed.
Can You Replace the Capacitor?
We advise that you not try to save money replacing an air conditioning capacitor. Capacitors are specifically designed to store quite a bit of electrical energy. There are two problems with a homeowner trying to replace their capacitor. One is that you need to check it with a multimeter. It is best for homeowners to not check capacitors with their multimeters because of the high energy load they contain. The same is true when it comes time to take out the capacitor. You need to drain the energy from it before you pull it out. Otherwise, you risk a really bad shock.
Call Us for All of Your Heating and Cooling Needs
If you are experiencing problems with your heating or cooling system, Hawk Heating & Air Conditioning in Galt, CA is available to help. We serve the greater Sacramento Valley and Stockton Valley areas, and provide 24/7 emergency repairs. We also install and provide maintenance services and plans for heating and air conditioning units. We have a 100% satisfaction guarantee and offer discounts to first responders, military personnel, and senior citizens.
Call us today at Hawk Heating & Air Conditioning for any problems you are having with your air conditioning system.