March 16, 2021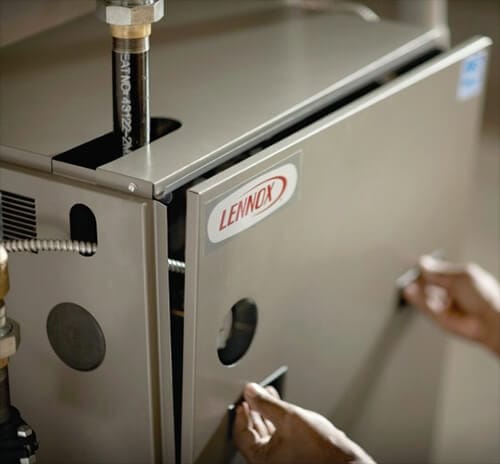 Your furnace plays an essential role in keeping your home comfortable and safe. Unfortunately, it can also malfunction when its components develop issues. One of your furnace behaviors that can cause concern is the smell of gas when you activate or turn it on. The smell of rotten eggs is a sign of gas leaks in your furnace, and it's dangerous. If you notice gas smells around your furnace, evacuate the house, shut off the gas valve and call the local gas company. After the company repairs the gas leak, consider contacting a qualified technician to inspect and maintain your furnace.
Know What to Check
Gas companies add a component that smells like sulfur, or rotten eggs, to natural gas so that homeowners can detect gas leaks around furnaces. The gas smell around your furnace could be caused by the exhaust pipe blowing gas back in through the windows. This means that the gas is safely leaving the house, but the wind blows it back inside. Also, if you smell gas around the furnace the first time you turn it on in winter, it could be nothing serious. Dust and debris accumulate when furnaces sit idle for a long time. Also, you might smell gas briefly when the furnace kicks on.
When to Call About Gas Leaks
Gas leaks are very dangerous. If the smell is constant, the carbon monoxide detector is off, or you hear whistling or hissing noises, then you could be dealing with a gas leak. Turn your furnace off and call your local gas company if the gas smell comes from the air vents in your home. Fortunately, you can prevent gas leaks through regular furnace maintenance and investing in a carbon monoxide detector.
Our Experts Can Help
Having your furnace properly serviced can prevent gas leaks. Call our experienced technicians for repairs and regular maintenance. Our team in Galt, California, can also help with heating installations, AC installations and repairs, personalized HVAC maintenance services, and emergency HVAC services. Talk to us at Hawk Heating & Air Conditioning to book an appointment today!