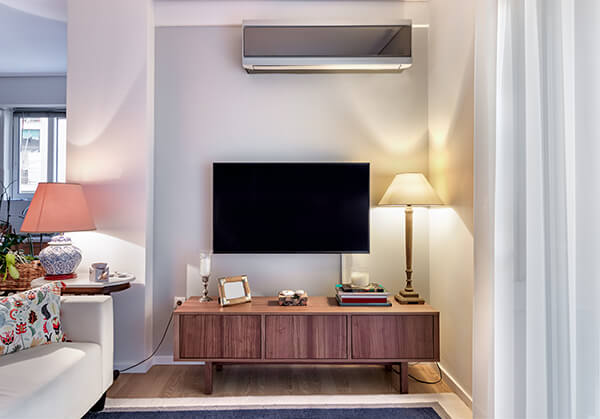 If you'd like to install a mini-split AC in Elk Grove, CA, Hawk Heating & Air Conditioning can take care of that for you. These types of ductless air conditioners work well in many situations. Since they don't need to get hooked up to a central AC, they can provide a practical solution for homes that don't currently have ductwork. In addition, you might choose to get a mini-split air conditioner installed in an addition or any area of your house that doesn't have a connection to an existing AC system.
Mini-Split AC in Elk Grove
Mini-splits require the use of indoor units and outdoor units, and you'll have flexibility in terms of the placement of either component. These units get connected to each other so that refrigerant can flow through a closed system that comes in and out of your home. In the warmer months, heat can get absorbed by that refrigerant and then taken outside, where it gets released.
As a result, your home can stay very cool, even when intense heat comes to Elk Grove in the summer. If you'd like to make multiple areas of your house more comfortable, consider having more than one indoor unit installed. Several indoor units can connect with the same outdoor unit, and this would create different cooling zones in your home.
When deciding on what type of ductless air conditioner to invest in, consider these factors.

Cooling abilities, measured in BTUs
Efficiency
Mini-splits get classified by their efficiency as well as their BTUs. More BTUs indicates higher cooling capacity. Other things to think about include style and the operation options. Many models can get hung on walls, but some can get placed on ceilings. Some units only have cooling functions, while others can both heat and cool. You'll want to get a system that meets your specific needs and preferences.
Mini-Split Air Conditioner Installation
Hawk Heating & Air Conditioning can work with you to come up with a practical installation plan for a mini-split AC in Elk Grove. After hearing more about your preferences, we can review some ideal locations for placement and present you with several systems to consider.
Our owner has about 20 years of experience in the field, and he knows how to get things done with efficiency.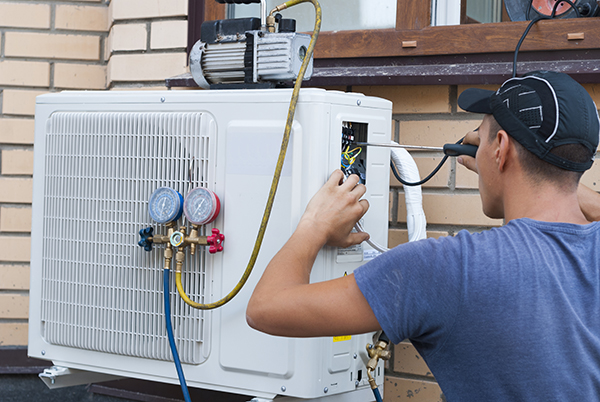 Our entire staff looks forward to the opportunity to help you. You can expect to receive prompt service by trained and skilled professionals. We offer discounts for law enforcement, firefighters, military personnel, and senior citizens.
Not looking for mini splits? We also offer AC repair, AC maintenance, and and AC installation!

Call us today to learn more about our mini-split air conditioner services in Elk Grove!