September 20, 2021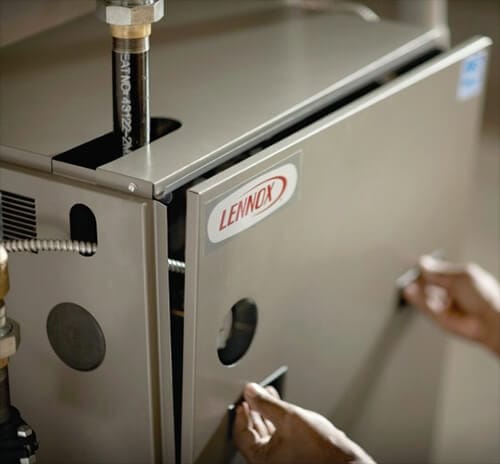 Choosing a new heating system for your Sacramento, CA, area home can be tricky. With so many makes and models, fuel types and features, you might feel overwhelmed with all of the options. Focusing on energy efficiency is a smart choice when considering a new heating system. Here are some energy-efficient options that deliver optimal comfort while keeping your utility costs as low as possible.
Geothermal Heat Pump
The most efficient heating system available for Sacramento homes is a geothermal heat pump. These systems take advantage of the Earth's stable temperature below the soil's surface. A network of pipes or tubes transfers heat between the Earth and your home. Only a small amount of electricity is needed to pump the refrigerant and power the fan. These heating systems also function as air conditioners during the summertime.
Dual-Fuel or Hybrid Combinations
Sacramento's moderate climate means that a heat pump will satisfy your home comfort needs almost all of the time. However, there will be occasional winter nights when the temperature drops close to or below 32 degrees Fahrenheit. When this happens, a dual-fuel or hybrid heating system delivers excellent efficiency. At temperatures above 32 degrees, the heat pump keeps your home warm. When the temperature drops, the gas furnace takes over the heating functions.
Variable-Speed Furnaces and Heat Pumps
Variable-speed gas furnaces offer up to 98% annual fuel utilization efficiency (AFUE). Heat pumps with variable-speed motors operate at about 30% of peak capacity most of the time, so they use less electricity. Lennox, Goodman, Trane and other manufacturers offer these systems. Choose a variable-speed heating system with Energy Star certification to reap additional savings.
For reliable heating system installations in Sacramento and the surrounding area, count on us at Hawk Heating & Air Conditioning. If you're not in need of a new heating system today, we also offer air conditioner installation and heating and cooling repair and maintenance. Our indoor air quality solutions and smart thermostats keep your home comfortable, healthy and "green." For more details about picking an energy-efficient heating system for your Sacramento home, contact us at Hawk Heating & Air Conditioning as soon as you can.