July 14, 2023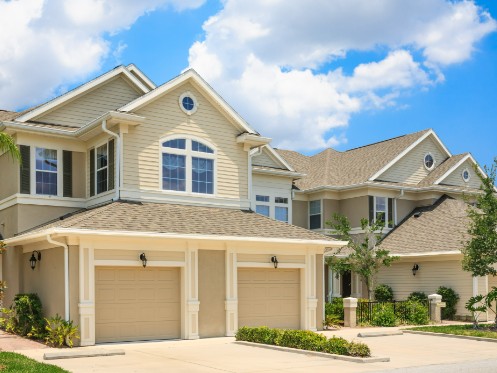 Air conditioners are major appliances that help achieve comfortable temperatures within your home. According to the U.S. Department of Energy, the average lifespan of an AC unit is 10 to 15 years. While your air conditioner may not last forever, you can take steps to increase its life expectancy. Here are five ways to keep your home cool in hot weather for years to come.
1. Keep the Outdoor Unit Clean and Clear
While it's easy to think of the air conditioner as an indoor appliance, it also has an outdoor component that needs space to function properly. Leave 2 feet of clear space around the outdoor equipment. Remove any scattered mulch or leaves, and trim trees and shrubs back. An HVAC professional can help you keep the outdoor unit flat, level, and aboveground so it doesn't clog with dirt or water.
2. Change the Air Filter
Air filters promote ample circulation throughout your home. When you don't change them, however, they can become clogged with dust, dirt, or pollen and struggle to maintain a stable room temperature. Speak with an expert about changing the filter regularly to help your AC unit remain efficient.
3. Check Airflow From Vents
Vents that are essential for dispensing cool air can accumulate buildup or encounter obstruction from furniture, other appliances, or wall coverings. Any blockage can cause your unit to overwork to keep the home cool. Move household items away from your vents, and speak with an HVAC expert about double-checking for blockage within ducts or airways.
4. Use a Programmable Thermostat
Smart thermostats help extend the life of your air conditioner by decreasing the number of times the unit powers on. You can program the unit to run only until the room reached your desired temperature. Smart thermostats are great for adjusting your AC settings when you're at work or traveling. Many thermostats also have phone or tablet apps to use from any location. Some also use AI technology to maximize energy savings.
5. Schedule Regular HVAC Maintenance
Routine maintenance can extend the life of your AC unit. Most AC units require service at least once a year. These evaluations can include preventive care, tune-ups, or internal repairs. Maintenance by an HVAC expert can help prevent premature replacements.
Contact Us Today
The right practices can keep your unit humming along exactly when you need it. For expert help, reach out to Hawk Heating & Air Conditioning. We offer AC maintenance, repair, and installation plus mini splits, smart thermostats, and heat pumps for homes in Galt, CA and the surrounding areas. We also provide comprehensive heating services and help with indoor air quality. You can count on us for 24/7 emergency service, too. Contact [company_name) today to maximize your air conditioner's performance.