January 18, 2023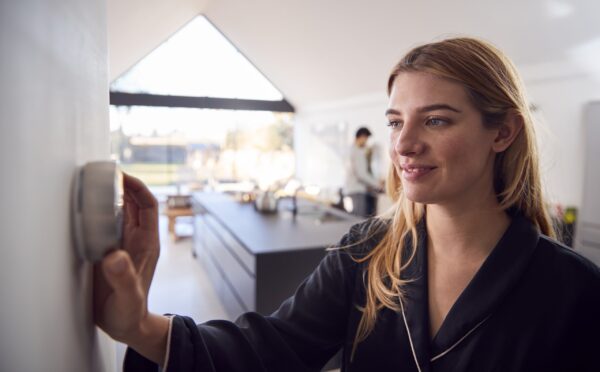 The Benefits of Owning a Smart Thermostat
If you wonder how a smart thermostat can benefit your home, our team at Hawk Heating & Air Conditioning has made a list of benefits, so you can decide if one is right for you. With a smart thermostat, you can easily control the temperature throughout the day, even while you are at work, so there is an even level of comfort.
Control the Thermostat With Your Smartphone
If you want to make sure that your home is always at a certain temperature, then having access to a smart thermostat from your smartphone is ideal. Easy access allows you to check the temperature while you are on vacation and turn up the thermostat a few minutes before you arrive home.
Set a Schedule
If you want to conserve as much energy as possible, you can use apps to set a schedule for your thermostat. Scheduling will allow you to set the temperature for the whole day, so you don't have to remember.
Movement Sensors
Some smart thermostats have movement sensors, so they can remember when you and the members of your household are typically in the home and active. The sensors will also help with scheduling.
Learning Thermostat
The benefits of having smart thermostats that learn over time are that they can set and change schedules on their own, so you don't have to.
Conserve More Energy and Save Money
Everyone wants to save energy use in their homes, which is much easier to track with a smart thermostat. You should be able to track what your household uses on an app and then decide how to further save energy by lowering the temperature at certain times during the day or in the evenings.
Contact Us Today!
At Hawk Heating & Air Conditioning in Herald, California, we provide heat pumps, heating repair, and heating installation for your home. Our knowledgeable team also provides AC installation, emergency services for heating and AC, and indoor air quality services. Contact Hawk Heating & Air Conditioning for more information today!