April 12, 2021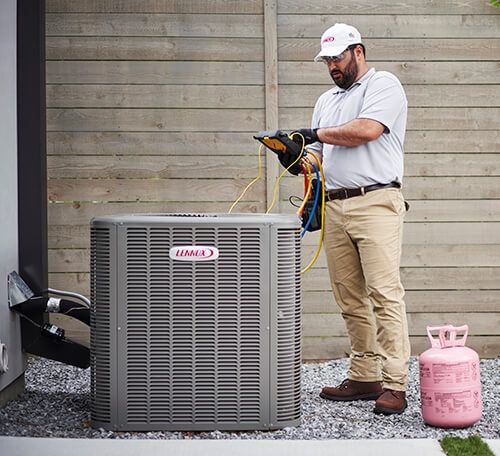 When that hot California summer hits, it's nice to kick back with a cold drink and crank up the air conditioning. As you're enjoying your cool air, you might feel the urge to thank whoever it was who invented air conditioning in the first place. Hey, who was that, anyway?
The History of Air Conditioning
As long as there has been hot weather and people around to complain about it, humans have come up with ingenious ways to keep cool. Stone Age people often occupied caves because their natural insulation keeps them cool year-round.
The ancient Egyptians developed methods of keeping their homes cool by taking advantage of wind, water, and insulation. In warm parts of the world, the cooling fountain was the equivalent of the hearth in colder climates.
Evaporation and Compression
In the eighteenth century, Benjamin Franklin experimented with rapid cooling by evaporation. In 1820, the English scientist Michael Faraday invented a compression system that liquefied ammonia for this purpose.
The nineteenth-century saw slow and steady progress in the science of artificial cooling. But it wasn't until the development of the electrical grid that building air conditioning became truly practical.
The Invention of Modern Air Conditioning
Willis Carrier built the first modern air conditioning system in 1901. He installed a system in a building in Brooklyn, New York, in 1902. Carrier's system not only cooled air, but it also controlled the humidity – an equally important factor in muggy climates.
Inventors kept expanding the reach of air conditioning. 1933 saw both the first home central AC system and the first automobile AC system. Around 1938, the African American inventor Frederick McKinley Jones developed the first portable air conditioning system, which saved many lives in the medical facilities of Word War II.
Keep Your Air Conditioner Running!
Hawk Heating & Air Conditioning offers prompt, reliable air conditioning service in Galt. We offer repairs, installation, maintenance, and replacement of all models of heating and air conditioning systems. You can also count on us for indoor air quality solutions. Contact Hawk Heating & Air Conditioning today for more information!