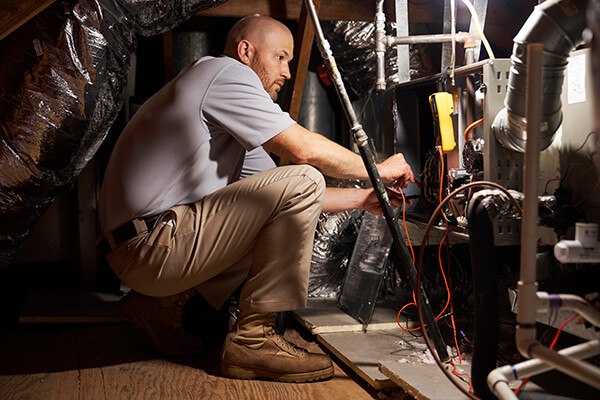 Winters can be surprisingly chilly in Sacramento, CA, so heating service is a must when your furnace starts to fail. Maybe you've noticed that the furnace no longer delivers enough heat to keep you comfortable on those cold nights, or you hear weird noises when your unit runs. Maybe you hear nothing at all for long periods. If this is your experience, our professionals at Hawk Heating & Air Conditioning are here to offer the furnace service you need.
Reliable Furnace Service in Sacramento
Other signs that heating service may be in order include odd smells and sudden, sky-high energy bills. These bills arrive even though you and your family don't seem to be using more energy than you usually would during the winter. Another sign of trouble is an unresponsive thermostat or a furnace that comes on reluctantly. Even if the furnace is delivering heat, you still shouldn't ignore strange noises such as grinding or rattling. This may mean that a belt is broken, and broken belts or other internal workings can cause irreparable damage to your furnace. In that case, what would have been quick and easy repair requires that the unit be replaced instead.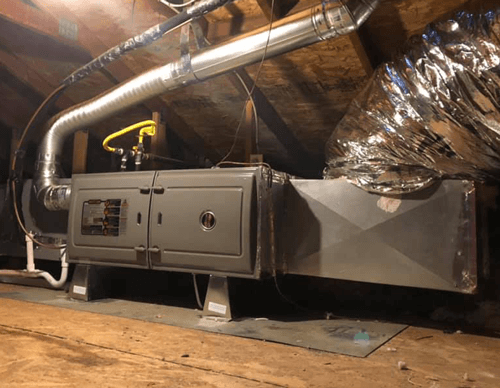 Don't hesitate to call Hawk Heating & Air Conditioning, our Sacramento heating service if you're faced with these warning signs:
Bad smells
Rattles, squeals or rumbles
Inexplicably high energy bills
Frequent cycling
Not enough heat or uneven heating
Having your furnace serviced also improves the quality of your indoor air and ensures the safety of your family. With a gas furnace, our technicians will make sure there are no cracks in the heat exchanger that could leak carbon monoxide and check all safety systems.
About Your Heating Service Team
Our professionals at Hawk Heating & Air Conditioning pride themselves on giving our customers the best heating service in Sacramento. Family-owned and operated, we offer 24/7 emergency assistance, so you and your family don't have to find ways to stay warm over a weekend if the furnace goes out for good. We also offer one or two-year maintenance memberships where we check your heating system to make sure it's in tip-top shape and do some trouble-shooting if need be. Our technicians have a reputation for punctuality and for providing excellent service.
Whether you live near the governor's mansion, lovely Paradise Beach, or near the Bing Maloney Golf Course, don't spend one more day in a cold and uncomfortable home. Call us at Hawk Heating & Air Conditioning now for the best furnace service in Sacramento. We can also help with heating installation and maintenance.

Not in need of heating service? We also provide air conditioning repair when your AC isn't working right. Call us today to get started!