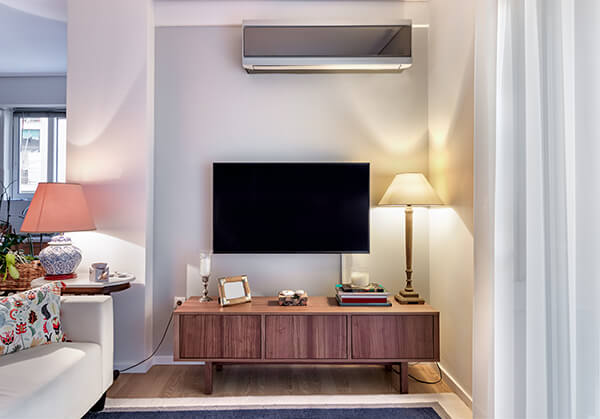 If you're looking for a cooling solution without ductwork, consider using a mini split AC in Herald, CA. Our HVAC experts are available to provide you with the highest quality service possible as they install your mini split air conditioner. Our experienced technicians can help you select a ductless air conditioner that meets your needs and fits within your budget.
Mini Split AC Benefits
If you seek an energy-efficient and adaptable solution to cool your abode, a mini split AC may satisfy your requirements. This type of air conditioning unit does not necessitate intricate ductwork to disperse air throughout your home, making it a cost-effective alternative. Additionally, mini splits offer options for zoning, allowing you to cool only those areas you occupy and resulting in potential savings on your monthly electric expenses. The system also operates with minimal noise, making it ideal for tranquil spaces like bedrooms. Lastly, mini-split AC's can be established in various locations and setups, granting them the flexibility to suit any home.
Here are some benefits of installing a ductless air conditioner.

Energy efficiency
Flexible installation

Zoning options
Quiet operation
If you need clarification about whether a repair or replacement of your mini split AC is the better option, it's best to consider the cost of the needed repair against the cost of a new system. The age of your AC unit and any recent repairs can also play a role in this decision. If your AC has plenty of serviceable life span left, a repair may be all that's needed. However, if you're not satisfied with the performance of your current system or if it's reached the end of its life, a replacement might be a more worthwhile investment. Our team is happy to help you make the best home and budget decisions.
Ductless AC in Herald
Hawk Heating & Air Conditioning is here to ensure you breeze through your air conditioning upgrade. Our tailored solutions help you pick the perfect AC for your home and pocketbook. Our squad of experts can have ductless units up and running quickly with easy installation and no clutter.
Our top-notch craftsmanship ensures your mini split air conditioner runs on point through all seasons.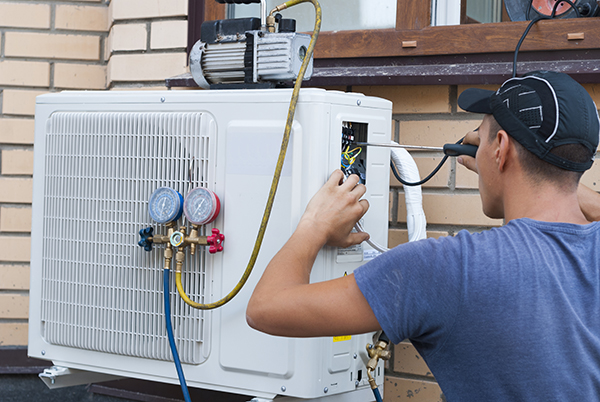 We're the go-to experts for all of your HVAC needs with our honest work for honest prices. Our technicians are here to provide an individualized experience; we want to ensure you choose the perfect mini split air conditioner for your home. Our team from our family-owned and -operated business is well-trained and willing to guide you through this process from consultation to finishing touches.
Don't settle for a subpar air conditioner installation; get the very best by giving Hawk Heating & Air Conditioning a call! Schedule your consultation today, and you'll be on your way to enjoying the bliss of chill in your Herald home.